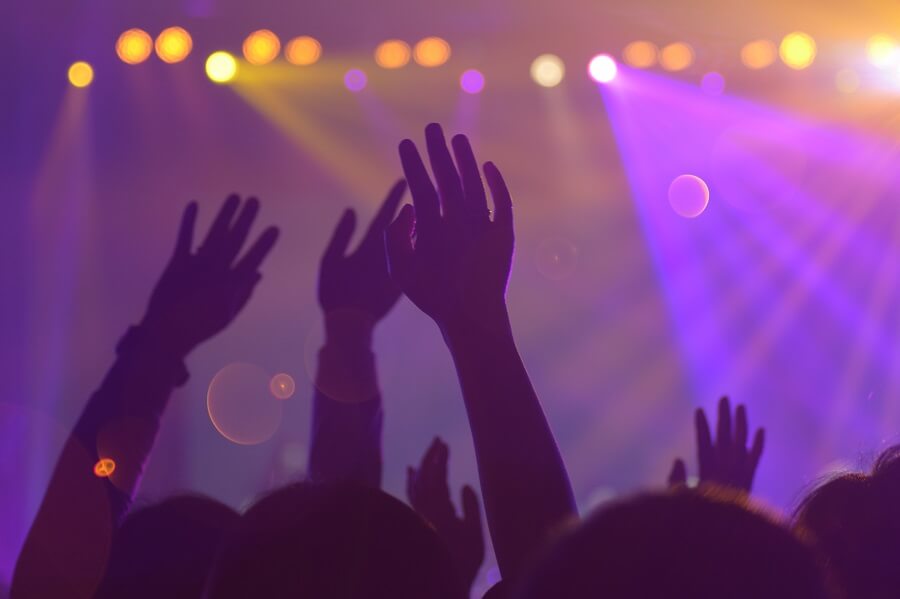 As soon as the invitation to the party bus extravaganza arrives in your email, you can feel the excitement building up inside of you. You feel your pulse quicken as you imagine a night filled with dancing, laughing, and memories that will last a lifetime. But as the day draws closer, an age-old concern resurfaces: What in the world are people supposed to dress to an event that takes place on a party bus? Don't panic, we are here to lead you through the labyrinth of options and reveal the ultimate party bus dress that achieves the optimal balance between comfort and flair.
Setting the Stage: Understand the Vibe
Before you start digging into your closet, it's important to get a feel of the general vibe of the event. Is it going to be a cool night out in the city? A crazy celebration for the bachelorette? A party with a vintage-inspired theme? Your choice of attire will be guided by the theme, which will prevent you from being either overdressed or underdressed. If the invitation stipulates a dress code, be sure you adhere to it while putting your own unique spin to the look.
The Quintessential Outfit Formula
The recipe for the perfect attire for a party bus ride is simple: mix comfort, style, and functionality. Let's dissect this problem methodically:
You should always look to be the showstopper of the group. Choose an eye-catching accessory that speaks volumes about who you are. It may be anything from a short sequined dress to a plunging neckline jumpsuit to a brightly colored jacket and well-cut shorts.
Since there will be hours of dancing and mingling ahead, your comfort is of the utmost importance. Wear contemporary sneakers, low-heeled boots, or platform sandals if you're concerned about your feet. If you must wear heels, go for those with a wider base, such as block heels or wedges.
Your outfit will go from ordinary to extraordinary with the right accessories. Add a little glitz without going crazy with layered necklaces, huge hoops, and chunky bracelets. Always practice moderation.
If you need to carry just the necessities but yet want to keep your hands free, a clutch with a wrist strap is a great choice. Pick a shade that contrasts with your clothing while yet working with it.
Based on the weather and the party bus's features, you may want to think about wearing an outerwear item that complements your outfit. The leather jacket is the epitome of cool, while the tailored blazer is the epitome of class.
A chic cocktail dress and stilettos are perfect for a night on the town in the metropolis. Stick to blacks, deep blues, and metallics for a timeless color scheme. Accessorize with a handbag with structure and bold earrings.
Dress like a free spirit with a maxi dress, ankle boots, and a kimono with plenty of fringe. Put on many thin necklaces, several bracelets, and a floppy hat to complete the appearance.
Throw it back to the '70s by dressing in flared jeans, a top that can be tucked in, and block-heeled mules. Put on some large eyeglasses and a thick belt to define your waist and you'll have an instantly recognizable look.
You could wear a neon bodycon dress or a jacket with neon details if bright lighting are predicted in the near future. The vibrant colors should be the focus of your outfit, so keep the rest of your clothes simple.
A well-groomed person can pull off any attire. Make sure your hair and cosmetics complement your dress and the event's theme. A bold lip, smokey eye, or dewy complexion may do wonders for your appearance and self-esteem. Try out different hairdos including chic ponytails, undone waves, or on-trend braids to express your individuality.
Finally, convey an air of self-assurance that shows in your clothing. The capacity to have fun and a genuine grin are the greatest accessories you can have.
Dressing up for a party bus extravaganza is an art that combines one's own sense of style, one's own sense of comfort, and the atmosphere of the party. The ideal party bus getup expresses your unique personality when you're jamming out to the tunes with your pals or meeting new people. Your dress should be a declaration of your style prowess and your preparedness to grab the night as you make your way through the thrilling world of party buses. Send shockwaves around the city as you strut your stuff and leave a fashionably memorable impression everywhere you go.