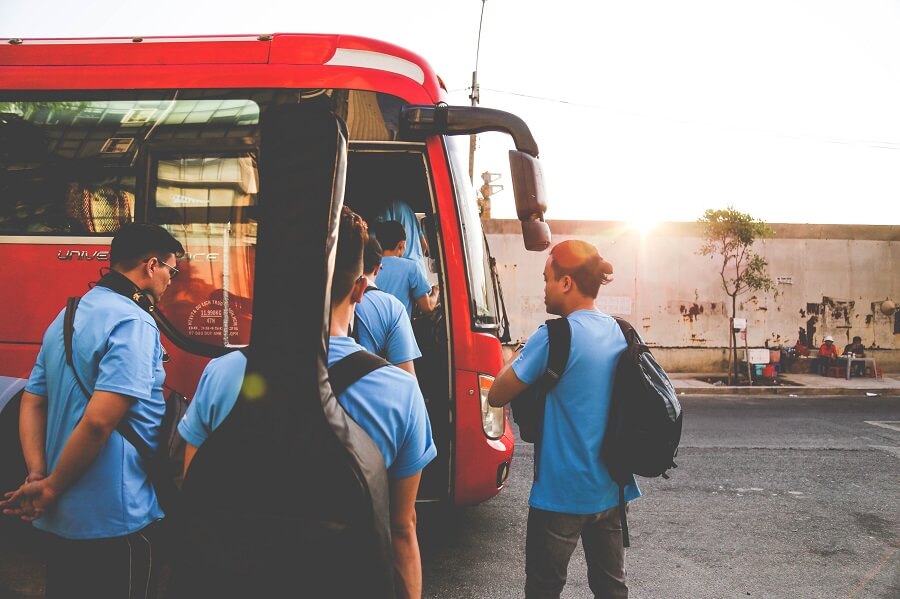 The notion of a party bus has elevated celebrations to new heights, especially in the area of event planning, where imagination has no limits. When you hire a party bus, you have the excitement of a night out with your friends with the convenience of having your own vehicle. A party bus provides the perfect blank slate for any kind of celebration, whether it is a birthday bash, a bachelorette party, a business event, or simply a crazy night out on the town. Let's explore the world of classy party bus concepts that will make an indelible impact.
Getting on a party bus should feel like stepping into another world. The power of themes should be embraced. Your guests will feel transported to a different period the instant they board a themed party bus, whether it's a '80s disco, a Hollywood night, a neon-fueled rave, or a masquerade ball on wheels. Just picture everyone decked up in period garb, bopping to songs from the age of choice, or totally losing oneself in the wonderful world that has been constructed right there on the bus.
2. Gastronomic Adventures
Instead of just listening to music and dancing, why not give your taste senses a treat while you're on the go? Take your foodie adventure to the next level with a mobile restaurant. Having a party bus that focuses on food is a certain way to make a good impression on your visitors. Get together with a local chef or mixologist to plan a food that matches the excitement of the party and keeps everyone feeling good.
A karaoke-themed party bus is the perfect way to let loose and perform like a star. This vehicle transforms your group into a mobile performance with its disco lights, extensive music library, and high-tech sound system. Everyone at the party has a chance to be the center of attention as they sing their hearts out to anything from tender ballads to high-energy rock anthems.
4. Outdoor Cinema On-the-Go
A movie night may take place anywhere, not just the living room, right? Turn your party bus into a mobile movie theater by adding projection panels. Relaxing on luxurious chairs as a classic or the current blockbuster plays before your eyes, with the chatter of your friends and the cityscape outside your window. This unique spin ensures fun for the whole family while also evoking fond memories.
When you can go on a mystery tour, there's no need to see just one place. Don't spoil the surprise of where you're going until you get there. Clubs, rooftop bars, peaceful parks for midnight picnics, and even breathtaking views of the metropolis are all possible party settings. The unexpected twists and turns of the evening keep things interesting and prevent boredom from setting in.
Make the party bus more exclusive by furnishing it as a mobile VIP lounge. Your trip might seem like you're at a high-end nightclub with the plush seating, sophisticated decor, and attentive staff. Meet new people while enjoying the exclusive atmosphere of your very private nightclub stocked with champagne and delicious appetizers.
7. Interactive Game Galore
Transform the car ride into an exciting gaming environment. Equip the bus with a variety of diversions that encourage participation, such as quizzes, miniature casinos, and gaming consoles for the more tech-savvy passengers. The journey will fly by in a blur of friendly rivalry, infectious laughter, and priceless memories.
When it comes to brainstorming for a party bus, originality is the rudder and disruption is the fuel. Whether you want to serve your visitors a taste of another period or take them on a culinary adventure, the possibilities are endless and intriguing. The contemporary party bus is more than simply a source of transportation; it's an adventure into happiness and a festival of life's milestones.
If you want your next party to be one for the record books, think about the appeal of a party bus. Using these chic suggestions as inspiration, you may rocket your party into the stratosphere of indelible bashes.