Renting a limo for prom not only adds a touch of luxury but also ensures a safe and comfortable ride for you and your friends. From choosing the right limo company to customizing your experience, this guide will help you navigate through the process effortlessly. So, get ready to turn heads and create memories that will last a lifetime! 
How to Rent a Limo for Prom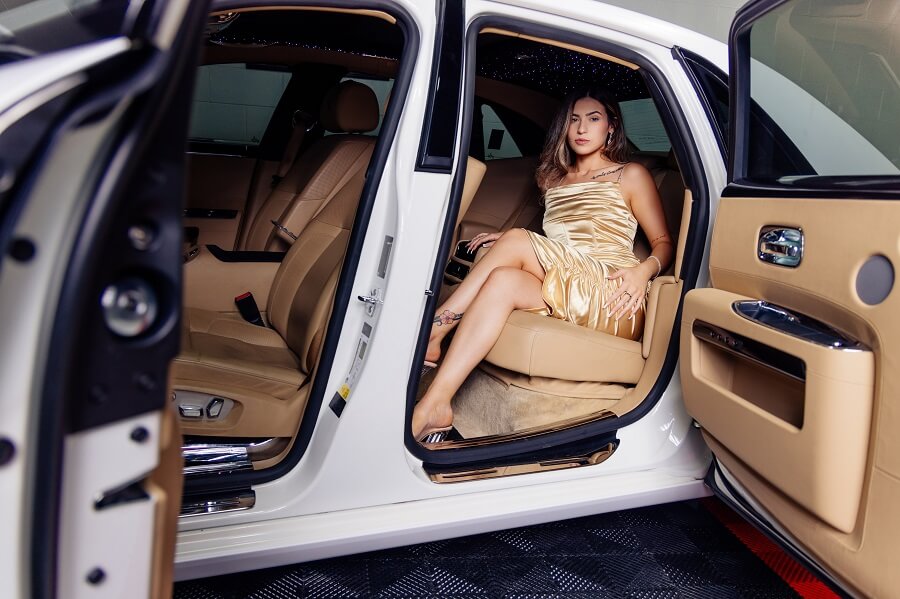 1. Squad Goals: Get Your Crew Together
Once you have your limo squad in mind, it's time to choose the perfect vehicle that can accommodate everyone. Whether you prefer a sleek stretch limousine or a spacious party bus, make sure to select a vehicle that suits your group size and style. Remember, the more comfortable everyone is, the more enjoyable the experience will be!
2. Budgeting Basics: Set a Budget
Consider factors such as the duration of the ride, any additional amenities or services you may want, and any potential extra fees. Don't forget to factor in gratuity for the driver as well. By setting a budget and being mindful of costs, you can ensure that everyone can enjoy the luxury of a limo ride without overspending.
3. Finding the Perfect Limo: Hunt Online
Once you have narrowed down your options, take the time to read reviews and compare prices. It's important to find a reputable company that offers competitive rates. Additionally, don't forget to inquire about any additional fees or hidden costs that may be associated with the limo rental. 
4. Booking Like a Pro: Contact and Reserve
Once you have found "the one," it is time to contact the limo company. Please contact them either by phone or email to provide your prom date and all relevant details. Remember to inquire about important details such as their availability, pricing, and whether they have any special prom packages available. In order to secure your ride, please ensure that you are prepared to make a deposit.
5. Customize Your Ride: Make It Yours
Make sure to also consider the occasion for which you are renting the limousine. For a glamorous night out, opt for a sleek black or silver limo that exudes sophistication. If you're celebrating a birthday or special event, choose a vibrant color like red or blue to make a bold statement. Whatever color you choose, remember that your limousine will be an extension of your personal style and enhance your overall experience. 
6. Pre-Prom Prep: Finalize Details
Additionally, discuss any specific requests or preferences you may have for the limo experience. This could include selecting a playlist of your favorite songs or requesting specific snacks and beverages to be provided. By ensuring clear communication and confirming all the details, you can ensure a seamless and unforgettable prom night experience.
7. The Grand Entrance: Get Glam
On the day of your prom you should put on that stunning dress or sharp tuxedo and gather your group. You can feel the excitement building as your limousine is just moments away from arriving.
8. Party On Wheels: Enjoy the Ride
As you step into your luxurious limousine, the music begins to play, setting the stage for a memorable experience. Let the good times commence. Indulge in delicious snacks, sip on refreshing beverages, and capture all the unforgettable moments with your squad. This night belongs to you, after all!
9. Arriving in Style: Make Heads Turn
Get ready for everyone's attention to be focused on you. Experience the exhilaration of being a superstar as you gracefully exit the luxurious limousine, basking in the resounding applause and genuine admiration from those around you. Now is your time to shine!
10. The Aftermath: Return the Limo
Prom was an amazing experience, but now it's time to conclude the festivities. Please make sure to return the limo on time to avoid incurring any additional charges. And remember to express your gratitude to the driver for making your night special.
11. After-Party Adventures: Keep the Fun Going
Take some time to consider your plans for after prom. Ensure that your limousine is prepared to transport you to your next adventure, whether it involves attending an after-party or simply spending time with your friends.
Here it is, your comprehensive guide to renting a limo for prom! The essence of the experience lies in enjoying oneself, creating lasting memories, and basking in the feeling of being a superstar for an unforgettable evening. Please proceed with booking the limousine, as you deserve to make a stylish entrance at prom! Wishing you an incredible prom night filled with unforgettable moments.