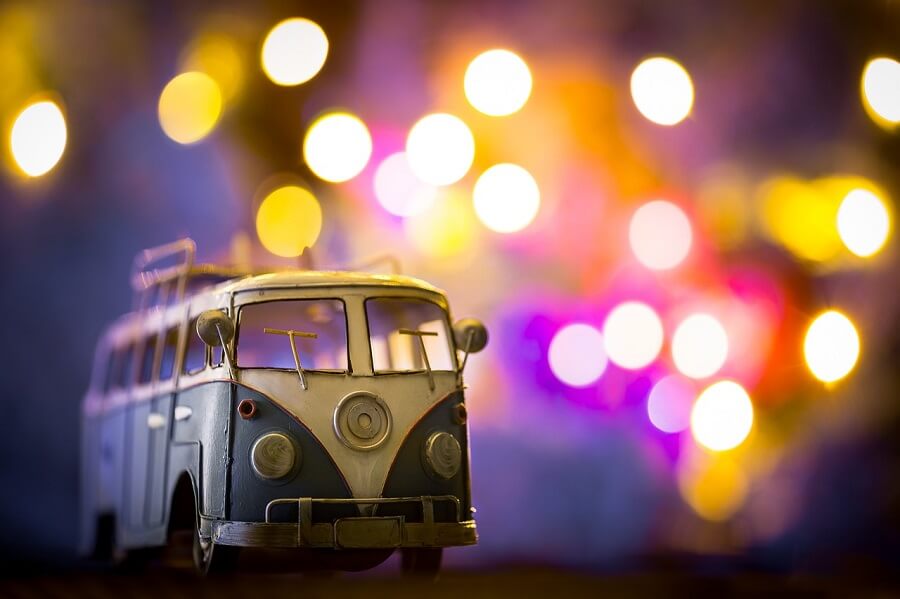 Location and accessibility are major factors in planning a successful party. Central New Jersey is a lively and dynamic part of the state, home to many fascinating locations and activities suitable for any special occasion. But why have a boring old party when you can charter a posh party bus and really let loose? In this article, we'll discuss why reserving a party bus in Central New Jersey is the best way to travel in comfort, ease, and opulence.
Seamless Transportation
Party buses are popular because they are so easy to use and are slowly becoming affordable. The days of depending on ridesharing applications or carpooling to get everyone to the event on time are over. A party bus allows you to travel with your group in style while also getting the party started early. You can relax and enjoy yourself without worrying about finding a safe driver or getting stuck in traffic. The expert chauffeur will see to it that you have a pleasant and trouble-free trip.
Ample Space and Luxurious Comfort
The interiors of party buses are spacious and plush. These cutting-edge creations include luxurious leather upholstery, cutting-edge audio systems, atmospheric lighting, and even dance floors. The party bus may be decorated to suit any mood, from a wild night out with friends to an exquisite cocktail party. The roomy interior also makes for a relaxed atmosphere, perfect for chatting with your visitors.
Mobile Party Hub
A party bus is essentially a mobile nightclub. High-definition televisions, DVD players, and even karaoke systems are just a few of the entertainment possibilities. To maintain a high spirit during the trip, you may either bring your own music or hire a DJ to perform for you. Mini-bars are a nice touch that some party buses provide to its passengers. It's a nonstop party that guarantees the good times will keep rolling.
VIP Treatment
When you hire a party bus, you become an immediate celebrity. The arrival of a luxurious party bus at the venue makes a bold statement and sets the tone for an unforgettable evening. You and your friends will feel like superstars as you exit the luxurious car at your next special occasion, whether it's a birthday celebration, bachelor/bachelorette party, or business function.
Safety First
When it comes to parties, particularly ones that contain alcohol, safety should always be the first priority. Renting a party bus ensures that everyone can go home without worrying about driving themselves. Chauffeurs are professionals who have undergone extensive training and are acquainted with the region. You can relax and have fun, knowing that you'll have a safe transport home at the end of the night.
Exploring Central NJ in Style
There is an abundance of fun things to do and places to go out in Central New Jersey. Hiring a party bus is a convenient way for a large group to visit several destinations in a short amount of time. Even while traveling, the celebration continues, making each and every second worth remembering.
Customized Themes and Décor
Renting a party bus gives you the unique opportunity to decorate the inside in accordance with the occasion or theme of your choice. The party bus can be dressed up with decorations, lights, and props to fit any theme, whether it a roaring '20s bash, a tropical luau, or a formal black-tie event. Every passenger will remember this special occasion with great fondness because to the host's careful planning and attention to detail.
Stress-Free Planning and Coordination
Stressful preparation and organization are required for a successful celebration. Hiring a party bus makes things much easier. Reliable party bus services will have friendly and helpful staff on hand to assist you in making travel arrangements. They'll handle all the details, from finding the most direct route to picking the most entertaining activities, so you can relax and enjoy the party.
Final wrap-up
In conclusion, a party bus rental in Central New Jersey is more than simply a means of transportation; it's a unique opportunity to travel in comfort, elegance, and style. It's a mobile party center with plenty of room, high-end conveniences, and personalization possibilities for a once-in-a-lifetime celebration. A party bus is the ultimate way to have a good time with friends, whether you're commemorating a special occasion or just out for a wild evening. If you live in Central New Jersey and are planning a party, you should definitely look into hiring a party bus and going on a trip full of fun and unforgettable experiences.