Hello, fellow travel enthusiasts and adventure seekers! If you have ever been curious about the seating capacity of charter buses, you have come to the right place. Charter buses serve a purpose beyond transportation, as they provide opportunities for group bonding, exciting road trips, and, of course, comfortable seating. Join us as we embark on an exciting journey to uncover the mystery of charter bus seating! Hop on board and let's explore together.
How Many Seats are on a Charter Bus?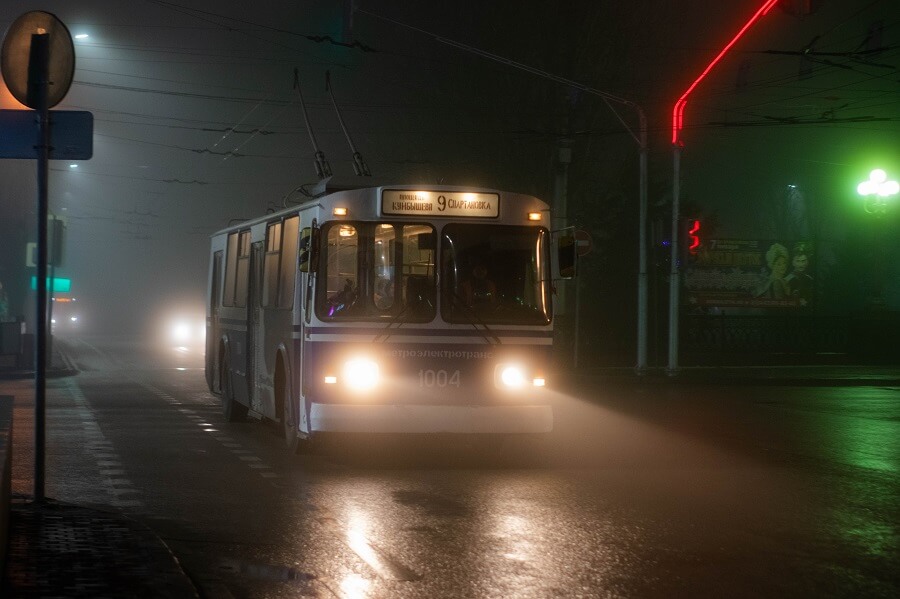 Charter buses are highly versatile vehicles that are commonly used for school field trips and sports team travel. They are ideal for group excursions, business events, and even weddings. Charter buses can take you to any destination in style.
How many seats can one typically expect on a charter bus? The seating capacity of a bus can vary depending on factors such as its type and size. Here are the most commonly encountered types:
Mini buses can be thought of as the compact counterparts of charter buses. Typically, these smaller vehicles have a seating capacity of around 20 to 30 passengers. These vehicles are ideal for small groups, airport shuttles, and city tours. If you are organizing a bachelor party or a small company retreat, consider a mini bus as an excellent choice for a comfortable and intimate transportation experience.
Shuttle buses are designed to be slightly larger in size, allowing them to comfortably accommodate approximately 36 to 44 passengers. They are a popular option for airport transfers and short-distance shuttling, as they provide additional space for stretching your legs and carrying luggage.
Coach buses are considered the heavyweights in the charter bus industry. These large vehicles have the capacity to accommodate up to 56 passengers. The vehicles are equipped with all the necessary features for a comfortable long-distance journey, including air conditioning, reclining seats, and even restrooms. These buses are ideal for cross-country trips and large group events, as they provide a seamless and luxurious travel experience.
If you are seeking a one-of-a-kind experience, consider double-decker buses, which have a seating capacity ranging from 70 to 90 passengers. These majestic structures are renowned for their iconic British charm and offer breathtaking panoramic views from their upper decks. Limousines are frequently selected for city tours and special occasions when one desires to make a significant impression.
5. Executive and VIP Buses
If you are looking to travel in a luxurious manner, executive and VIP charter buses are the ideal choice. These luxurious coaches provide ample seating for approximately 15 to 30 passengers, guaranteeing the highest level of comfort and elegance. Many times, these vehicles are equipped with leather seats, entertainment systems, and even onboard amenities such as minibars.
It's All About the Seats: Personalizing Your Journey
When booking a charter bus, it is important to consider not only the number of seats available but also the specific needs of your group. Charter bus companies can accommodate a variety of seating arrangements to meet the needs of different groups, such as school groups, wedding parties, sports teams, or corporate teams on retreats.
Here are some commonly encountered seating configurations:
Forward-Facing Seats: These are the traditional bus seats that you are likely familiar with. Passengers are positioned facing forward, which is ideal for long-distance travel and helps to minimize the occurrence of motion sickness.
Rear-Facing Seats: Certain charter buses provide seats that face backward, enhancing the social atmosphere among the passengers.
Lounge-Style Seating: VIP or executive buses often feature plush, sofa-like seats that create a cozy and comfortable atmosphere, making your journey feel akin to relaxing in a living room.
Tables and Booths: To enhance the group experience, certain charter buses are equipped with tables and booth-style seating, making them ideal for meetings or games while traveling.
Finding Your Charter Bus Match
Choosing the appropriate charter bus depends on several factors, including the size of your group, your destination, and the level of comfort you prefer. Here is a concise checklist that can assist you in making the appropriate decision:
Determine the group size: Please ensure that you book a bus that can comfortably accommodate your entire group.
Consider your itinerary: The type of bus you need will be determined by the length and purpose of your trip. Longer journeys often necessitate additional amenities and more comfortable seating.
Plan your budget: When making a decision, it is important to consider your budget as the price can vary depending on the bus type and amenities.
Check for amenities: When booking your charter bus, it's important to inquire about additional amenities such as Wi-Fi, power outlets, restrooms, and entertainment systems.
Reserve in advance: To ensure availability, it is advisable to book your charter bus well in advance, especially for popular routes and during peak travel times.
Charter buses offer more than just transportation; they serve as a gateway to amazing group adventures. Now that you are aware of the number of seats on a charter bus and the various options available, you are well-prepared to plan your upcoming journey. Get ready for an unforgettable adventure on the open road by gathering your friends, packing your bags, and embarking on a thrilling journey!