New York City, often referred to as the city that never sleeps, is a highly sought-after wedding destination for countless couples. With its iconic skyline, vibrant neighborhoods, and endless possibilities, this city provides the perfect backdrop for the most important day of your life. Planning your wedding transportation in the Big Apple can feel overwhelming due to the bustling streets and constant traffic. Do not worry! Welcome to our blog! Today, we will provide you with a comprehensive guide on how to effectively organize your wedding transportation in NYC. Our goal is to help make your special day not only unforgettable but also free from any unnecessary stress.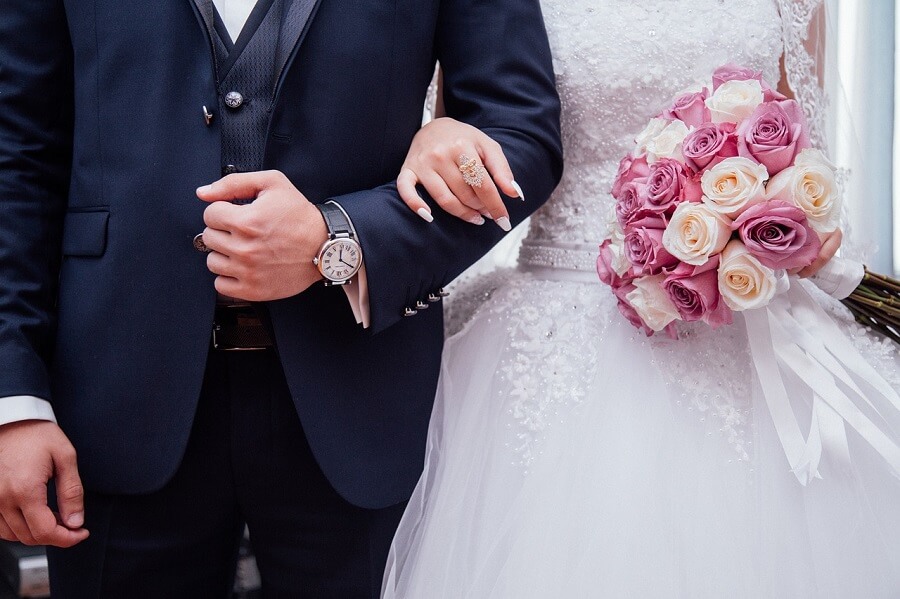 Set the Tone with Your Choice of Vehicle
To begin planning your wedding transportation, the first step is to carefully select the ideal vehicle. New York City offers a wide range of options, each with its own unique charm. You may want to consider classic options such as vintage cars, stylish limousines, or even a horse-drawn carriage to add a fairytale touch. If you're feeling a bit more unconventional, you have the option to choose a charming trolley, a retro double-decker bus, or even a sleek motorcycle for a modern twist. The vehicle you choose for your wedding plays a significant role in setting the tone and enhancing the overall theme of your special day.
Next, you will need to determine the logistics of transporting your wedding party and guests. Please create a list of the locations that transportation is needed for, including the bridal party's pre-wedding preparations, the ceremony venue, and the reception. Please consider the travel time between each location and any possible traffic delays. The traffic in NYC can be unpredictable, so it is advisable to allocate some extra time as a buffer.
Professionalism is crucial when it comes to wedding transportation. I recommend conducting thorough research to find and hire a reliable transportation service that specializes in providing transportation for weddings. To make an informed decision, it is advisable to review customer feedback, seek recommendations from others, and arrange in-person meetings to personally inspect the vehicles and meet the staff. Professional drivers not only prioritize your safety, but also add an extra touch of elegance and significance to your wedding day.
Having a well-thought-out timeline is essential to ensure a smooth wedding day. Please provide a comprehensive schedule that includes the specific departure and arrival times for each segment of the journey. Please share this schedule with your transportation provider so that they can coordinate with your photographer, planner, and other vendors. This will help everyone stay aligned, ensuring that your day runs smoothly and efficiently.
Please prioritize the comfort and convenience of your guests. Providing shuttle buses for your wedding guests can be a thoughtful gesture, especially if your chosen venues are located in different parts of the city. It ensures that your guests arrive on time and eliminates their concerns about navigating the city. In addition, you may consider including explicit directions and transportation options for out-of-town guests in your wedding invitations or on your wedding website.
The transportation for your wedding can serve as a reflection of your unique personality and style. Enhance the appearance of your selected vehicle by adorning it with flowers, banners, or other personalized elements that beautifully depict the narrative of your special love story. For a classic touch, you can even consider adding a "Just Married" sign.
Stay Informed about Permits and Regulations
New York City has specific regulations and permits in place for various types of vehicles and events. Please make sure to contact your transportation provider to confirm that they possess the required permits and are in compliance with all regulations. This can help you avoid any unforeseen issues on your special day.
Lastly, remember to allocate a portion of your wedding budget for transportation. The costs of transportation can vary significantly based on factors such as the type of vehicle, distance, and duration of service required. Make sure to obtain comprehensive quotes and have a discussion about any additional charges beforehand.
Planning transportation for your wedding in NYC may initially seem daunting, but with careful thought and consideration, it can actually become one of the most enjoyable parts of your wedding preparations. By carefully choosing the right vehicle, organizing a well-planned schedule, prioritizing the comfort of your guests, and adding personal touches, you can elevate the enchantment of your special day through your transportation choices. Embrace the vibrant energy of the city and confidently stroll down the aisle with style, creating unforgettable memories in the heart of the Big Apple.