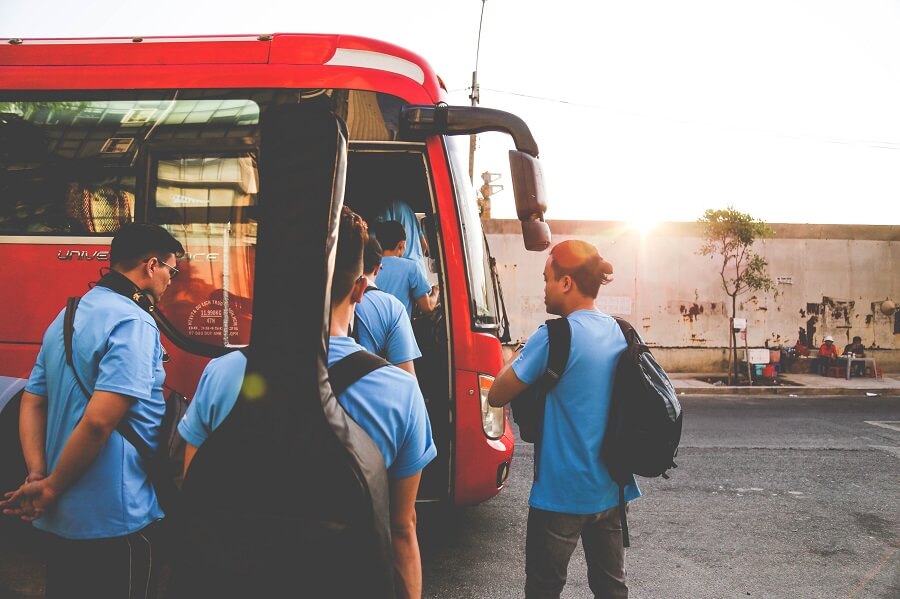 Experience Luxury Travel with Mass Limo LLC: Your Premier Party Bus Rental Service
We provide top-notch limo services all over the New York Metro Area, including New Jersey, New York, Pennsylvania, and Connecticut. Want to take your next party or gathering to the next level? When you need a reliable luxury transportation, go no farther than Mass Limo Service. We have a collection of luxury automobiles such the Cadillac XTS 2020, the ESCALADE ESV 2023, and the Mercedes 550 to make your party the net grand memory.
Why Choose Mass Limo Service LLC?
We offer customized luxury transportation solutions. At Mass Limo Service, we firmly believe in providing each and every client with a personalized and unforgettable experience. Our pricing is determined by several factors, including point-to-point transportation, duration, specific requirements, fleet selection, traffic conditions, and more. It is designed to be flexible to accommodate different needs. We are dedicated to offering the highest value in the market, guaranteeing that your investment in luxury transportation is truly worthwhile. When you reach out to us or arrange an appointment, we will collaborate closely with you to deliver a tailored solution that perfectly caters to your individual requirements.
Immerse yourself in the epitome of automotive engineering by exploring our collection of impeccably maintained luxury vehicles. No matter which option you go for, whether it's the Cadillac XTS 2020, 2023 ESCALADE ESV, or Mercedes 550, you can expect to experience the utmost in comfort, technology, and style. Our vehicles are more than just modes of transportation; they are an embodiment of your luxurious lifestyle.
Service Coverage Across the Northeast
Mass Limo LLC takes great pride in providing exceptional service to clients all across New Jersey, New York, Pennsylvania, and Connecticut. You can count on our extensive service coverage to provide you with seamless and sophisticated transportation service throughout the region. Wherever your event may be, we are committed to delivering the highest standard of service.
In order to enhance your journey, we provide a variety of amenities that will truly elevate your experience to a luxurious level. You can enjoy complimentary mineral water during your ride, which will help keep you refreshed and hydrated throughout your journey. We are dedicated to ensuring your comfort goes beyond just the vehicle itself.
Professional Chauffeurs: Your Trusted Partners in Luxury
The chauffeurs are the foundation of our service. The individuals behind the wheel are not simply drivers; they are experienced professionals who are committed to prioritizing your safety, comfort, and overall satisfaction. Our chauffeurs are licensed, impeccably dressed, polite, and well-mannered. We consistently screen and provide training for our chauffeurs to uphold the utmost levels of professionalism and confidentiality.
Ensuring your safety is our utmost priority. To ensure a safe and reliable journey, our fleet undergoes thorough maintenance and roadworthiness verifications. We offer extensive insurance coverage to ensure that you can travel with a peace of mind.
At Mass Limo LLC, we pride ourselves on offering more than just transportation – we strive to create an unforgettable experience for our clients. Whether you are commemorating a significant milestone, coordinating a corporate function, or arranging an evening of entertainment, rely on us to enhance your experience with a level of refinement and opulence that surpasses all your expectations.
Book Your Luxury Party Bus Today
Experience the Mass Limo difference. Feel free to reach out to us at your convenience or book an appointment to discuss your transportation requirements and receive a personalized quote. Allow us to demonstrate why we are the top choice for luxury party bus rentals in the Northeast. Embark on your journey to excellence with Mass Limo Service.
Join the Mass Limo Service Experience
When you select Mass Limo LLC, you are not simply reserving transportation; you are becoming part of an exclusive community of clients who expect nothing but the finest service. Experience the epitome of luxury transportation and elevate your travel with us. Discover the true meaning of opulence and comfort.
So ready to make your next event truly exceptional? Contact Mass Limo LLC today! Make a reservation for your luxury party bus rental. We are excited to offer our assistance and provide you with the ideal transportation solution that meets all of your needs. Allow us to transform your journey into an unforgettable experience.