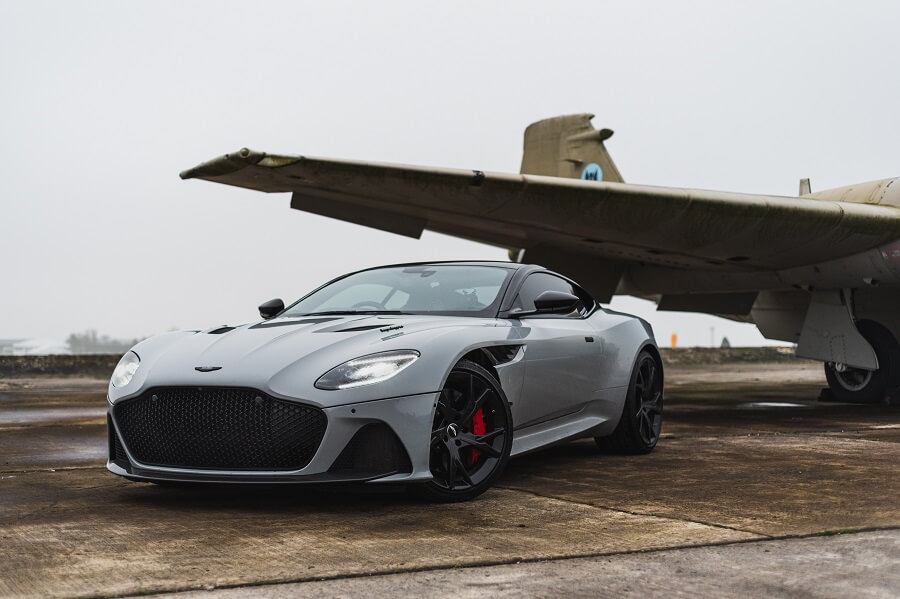 Luxury Airport Limo Transportation by Mass Limo Service: Your First-Class Journey Awaits
Presenting Exceptional Elegance and Dependability!
Welcome to Mass Limo Service LLC, where we offer you unmatched luxury and convenience in airport limo transportation services. As an esteemed leader in the industry, we take great pride in our ability to provide an exceptional travel experience that goes above and beyond your expectations. We are the preferred choice for discerning clients in New Jersey, New York, Pennsylvania, and Connecticut, thanks to our fleet of top-tier vehicles and unwavering commitment to excellence.
Unparalleled Fleet Selection for Airport Limo Transportation
By selecting Mass Limo Service, you will have the opportunity to experience a fleet that embodies the highest level of sophistication. Our selection has been meticulously curated and includes:
1. Cadillac XTS 2020: This timeless classic effortlessly blends style and comfort.
2. 2023 ESCALADE ESV: Experience the ultimate in luxury and spaciousness for all your group travel requirements.
3. Mercedes 550: Immerse yourself in the pinnacle of German engineering and elegance.
Our vehicles are more than just modes of transportation. They serve as a testament to your exquisite taste and embody our commitment to excellence.
Tailored Pricing for Your Unique Needs
At Mass Limo Service, we understand that every journey is one-of-a-kind, with specific needs and preferences. Our pricing is flexible and tailored to meet your individual requirements. We consider various factors, including point-to-point transportation, journey length, hours of service, specific requirements, fleet choice, traffic conditions, and more, in order to offer you a pricing structure that is both competitive and transparent.
You can be confident that our rates are designed to be fair, as they reflect our commitment to providing you with the best value in the market.
Impeccable Coverage Across the Northeast
Mass Limo Service specializes in providing airport limo transportation services in your region. Our services cover a wide area, ensuring a seamless journey for you, whether you're travelling within New Jersey, exploring the vibrant streets of New York, visiting picturesque Pennsylvania, or experiencing the charm of Connecticut.
We are committed to providing you with a seamless and punctual journey, no matter where your destination may be.
Complimentary Amenities for Your Comfort
When you choose Mass Limo Service, your journey becomes more than just a ride – it transforms into an unforgettable experience. We are committed to going above and beyond to ensure that you are comfortable and satisfied. We offer additional services that include complimentary mineral water for passengers, ensuring that you stay refreshed throughout your journey.
Professional Chauffeurs, Your Trusted Guides
Our chauffeurs are not just drivers; they are also your trusted guides, ensuring a stress-free and luxurious journey. They are:
1. We are fully licensed and certified.
2. You are dressed impeccably, reflecting your grandeur.
3. We are dedicated to providing excellent customer service and ensuring your satisfaction. Our team is polite, well-mannered, and committed to meeting your needs.
4. We ensure your safety and security through regular vetting.
5. We are discreet professionals who prioritize and respect your privacy.
When you choose Mass Limo Service, you're not simply reserving a vehicle. Instead, you're enlisting the services of a team of dedicated professionals who are committed to making your journey unforgettable in the best possible way.
Fleet Maintenance and Safety Assurance
We are dedicated to ensuring safety and maintaining excellence in the upkeep of our vehicles. We ensure the highest standards of safety by subjecting our fleet to rigorous road worthiness verifications. You can feel confident and at ease knowing that our vehicles are carefully maintained and kept in excellent condition, ensuring your peace of mind during your entire journey.
The Preferred Choice Across the US and Europe
Although Mass Limo Service primarily serves the Northeast, our reputation for excellence extends beyond regional boundaries. We continually enhance our services by drawing inspiration from the leading service providers in the UK, USA, and the EU. We are proud to be among the industry's elite due to our unwavering commitment to excellence, dedication to ensuring customer satisfaction, and meticulous attention to detail.
Your First-Class Journey Begins Now
When it comes to airport limo transportation, Mass Limo Service is the perfect choice. Our services offer a seamless blend of luxury, reliability, and personalization, ensuring an exceptional experience for our clients. Whether you are a local resident or a traveler from a distant place, we warmly welcome you to indulge in the epitome of sophistication and convenience when it comes to ground transportation.
Feel free to reach out to us today to schedule your journey. We are confident that we can surpass your expectations by providing a personalized travel solution that perfectly caters to your individual requirements. Embark on your extraordinary journey with Mass Limo Service LLC, where first-class service awaits you.
Indulge in luxury and embrace your journey in style.