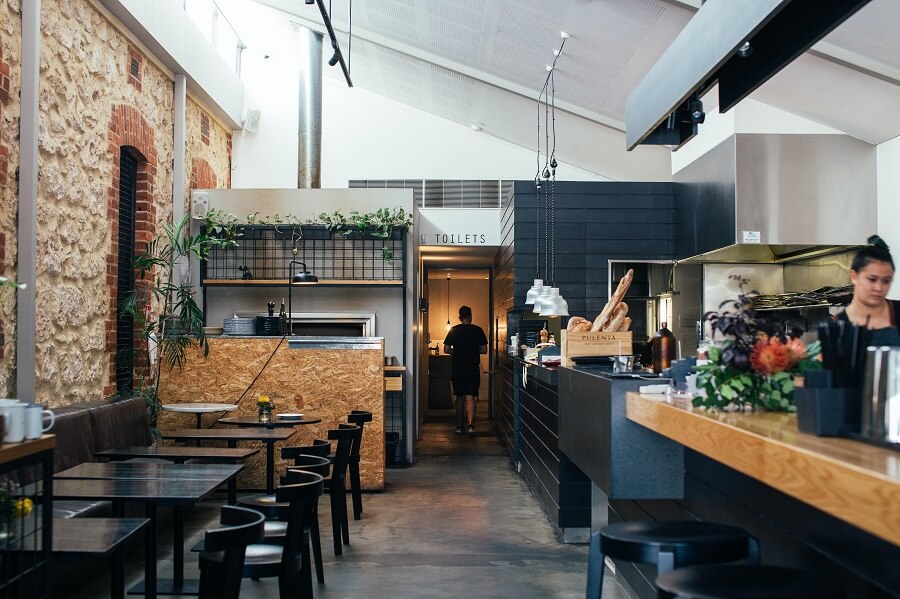 Monmouth County in New Jersey is a beautiful coastal area known for its charm, historical importance, and great food. Monmouth County has become a haven for food enthusiasts seeking a delightful culinary adventure. Its stunning shoreline, quaint towns, and diverse dining options cater to every palate. Join on a journey through some of the best restaurants in this charming county.
Experience the true essence of Monmouth County: a perfect blend of coastal vibes and culinary riches.
Monmouth County, known as the "Gateway to the Jersey Shore," combines coastal relaxation with a vibrant cultural scene. The county has pristine beaches and oceanfront beauty, as well as a rich history reflected in its charming towns and landmarks. As you walk along the streets, you'll be captivated by the enticing blend of saltwater and delicious food aromas. It's a temptation that appeals to both locals and visitors.
Let's explore the top restaurants in Monmouth County, the heart of this culinary journey.
Experience the pinnacle of culinary artistry at Nicholas, a sophisticated restaurant situated at 160 State Route 35 S, Red Bank. Nicholas specializes in farm-to-table New American cuisine, offering a sophisticated dining experience that embodies elegance and refinement. This fine dining establishment creates a graceful atmosphere, perfect for special occasions. Experience the Chef's Tasting Menu to discover a delightful array of flavors. Alternatively, enjoy the exquisite Foie Gras with Brioche, a dish that showcases our commitment to culinary excellence. At Nicholas, every dish is a masterpiece, ensuring that each visit is an unforgettable journey through a world of taste.
Experience a world of culinary enchantment at Moonstruck, located at 517 Lake Ave in Asbury Park. This restaurant combines upscale dining with a playful twist, creating a whimsical gastronomic experience for guests. Moonstruck offers a truly unforgettable dining experience with its artful decor, captivating lake views, and romantic ambiance. Experience the exquisite Pistachio-Crusted Goat Cheese, a delightful fusion of flavors that will ignite your senses and elevate your palate. Indulge in the Pan-Roasted Chilean Sea Bass for a main course. It is a dish that embodies the essence of Moonstruck's culinary mastery with its symphony of textures and tastes.
Experience the exquisite taste of Italian cuisine at Via45, conveniently situated at 45 Broad St in Red Bank. This charming eatery has a warm and welcoming ambiance that invites you to savor the essence of Italy with every bite. Via45 is dedicated to culinary authenticity and crafts simple yet stunning dishes that burst with flavors from locally sourced ingredients. Try the Gnocchi Sorrentino for a delicious taste of Italian comfort, or end your meal with the classic elegance of their Tiramisu. Via45 is dedicated to culinary excellence, offering a delightful experience that immerses you in the heart of Italian cuisine.
Come and experience the ambiance of Paris at Pascal & Sabine. We are conveniently located at 601 Bangs Ave in Asbury Park. The French brasserie is enchanting, capturing the essence of Parisian dining with chic elegance and artistic charm. Pascal & Sabine creates a romantic French ambiance and offers a menu that combines classic French dishes with a modern twist. Indulge in our Must-Try Coq au Vin, a dish that harmoniously blends a variety of exquisite flavors. You can also enjoy the Escargot à la Bourguignonne, a delicate masterpiece that pays homage to tradition. Pascal & Sabine is more than just a restaurant; it is a gateway to the culinary essence of Paris. 
Discover the pinnacle of culinary innovation at Blend on Main, located at 152 Main St, Manasquan. This eatery is a chic and relaxed sanctuary for food enthusiasts who crave farm-fresh delights. Blend on Main is dedicated to providing high-quality food and offers a diverse menu that accommodates various dietary preferences. Experience the Must-Try Charred Octopus, a delightful blend of textures and flavors that will take you on a gastronomic adventure. Indulge in the Truffle Mushroom Flatbread, a culinary masterpiece that highlights the restaurant's expertise. Blend on Main combines a passion for ingredients with innovative flair, resulting in a memorable culinary experience that lingers even after the last bite.
Experience elegance and culinary excellence at Raven & The Peach, located at 740 River Rd, Fair Haven. This restaurant is located in a historic mansion and exudes sophistication. The ambiance is refined and charming. Raven & The Peach specializes in modern American cuisine, offering a culinary journey that celebrates seasonal ingredients and creates a harmonious experience on the palate. Experience the Must-Try Roasted Beet Salad, a delightful fusion of colors and flavors. Indulge in the Coffee-Rubbed Filet Mignon, a culinary masterpiece that showcases our commitment to taste and quality. Indulge in each bite and experience the culinary opulence that defines Raven & The Peach. 
7. Drew's Bayshore Bistro
Experience a captivating culinary journey at Drew's Bayshore Bistro, located at 25 Church St, Keyport. The charming bistro welcomes you with cozy comfort, enveloping you in an atmosphere that feels like an old friend. Drew's Bayshore Bistro offers a menu that combines Mediterranean and American influences, creating a delicious blend of flavors. Experience the elevated flavors of our Must-Try Grilled Spanish Octopus, a dish that perfectly captures the essence of the sea's bounty. Alternatively, indulge in the Paella Valenciana, a captivating fusion of ingredients that will transport you to the sun-soaked shores of the Mediterranean. Drew's Bayshore Bistro is not just a restaurant, but a culinary experience that will leave a lasting impression.
Indulge in a culinary delight with a modern flair at B2 Bistro + Bar, located at 141 Shrewsbury Ave, Red Bank. The eatery combines casual elegance with a stylish ambiance, offering a diverse menu that caters to all palates. The restaurant's contemporary charm is heightened by its industrial-chic decor, which adds an additional touch of sophistication. Experience a gastronomic adventure with our Must-Try Short Rib Tacos. These flavorful masterpieces perfectly capture the essence of our creative menu. Indulge in the Truffle Fries for a truly satisfying and flavorful experience. B2 Bistro + Bar is not just a restaurant, but a true embodiment of culinary passion. 
Monmouth County, New Jersey, offers a sensory feast beyond just being a destination. The county effortlessly combines its coastal charm with a diverse and delicious culinary scene, spanning from tranquil shores to bustling streets. Explore these remarkable restaurants in Monmouth County and indulge in their remarkable dishes. Experience the tapestry that makes Monmouth County an irresistible culinary haven. Whether you're a local looking for new flavors or a visitor wanting to taste the best, Monmouth County's restaurants are prepared to welcome you with delicious dishes. Enjoy your meal!