Hello, everyone at the party! If you are seeking an experience of luxury, style, and a hint of glamour, then you have arrived at the perfect destination. We are about to explore the world of limousines and address one of the frequently asked questions when organizing a night out, special event, or wedding: "What is the seating capacity of a limo?" Get ready to embark on a journey of unparalleled elegance!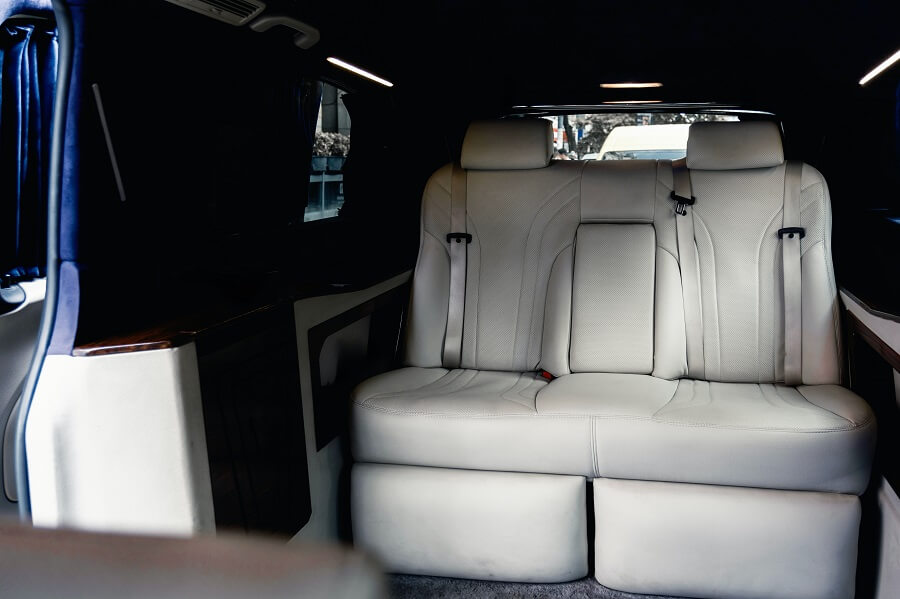 Limos: The Ultimate Symbol of Luxury
Limos are the ultimate symbol of luxury transportation, attracting attention wherever they go. Bicycles are more than just a means of getting from one place to another; they provide a unique and memorable experience. Stepping inside a limousine transports you to a realm of sophistication, luxury, and impeccable fashion.
First and foremost, let's address the crucial question at hand.
How Many People Does a Limo Hold?
Limos are available in a wide range of shapes and sizes, allowing them to accommodate varying numbers of passengers. Here is a brief overview of the most frequently encountered types:
Stretch limousines are a highly favored option among many individuals, be it for attending prom, celebrating a wedding, or enjoying a night out in the city. These beautiful vehicles are designed to comfortably accommodate anywhere from 6 to 20 passengers. The specific number can vary depending on the make and model of the limousine.
SUV limos, such as the Cadillac Escalade or Lincoln Navigator, provide a more spacious alternative. These vehicles are spacious enough to comfortably accommodate approximately 12 to 20 passengers, making them an excellent choice for larger groups or families.
If you're looking to take the party on the road, party buses are the ideal choice. These enormous vehicles have the capacity to accommodate an impressive number of passengers, ranging from 20 to 50. While you're on the move, you will have ample space to dance, chat, and enjoy the amenities.
If you prefer a more intimate experience, classic limousines such as the Rolls-Royce or Bentley are capable of accommodating 2 to 4 passengers. The vintage chariots exude a captivating old-world charm that is truly unparalleled.
Certain limousines are custom-built and specifically designed to cater to particular events, such as bachelor parties or corporate gatherings. The size of these vehicles can vary significantly, ranging from accommodating as few as 6 passengers to as many as 40 passengers, depending on their design and layout.
Choose the Right Limo for Your Occasion
When choosing a limousine for your event, it is important to take into account the number of passengers, the type of event, and your personal style. Are you seeking a cozy and intimate experience, or are you interested in a lively party atmosphere on wheels? No matter which option you choose, one thing is certain: you will arrive in style.
Limos offer more than just seating capacity; they are also equipped with a wide range of luxurious features. Limos typically come with a range of luxurious features, including leather seats, plush carpeting, LED lights, and state-of-the-art sound systems. Many hotels even offer minibars, TV screens, and a wide range of impressive entertainment options. It feels like having a mobile nightclub!
Always keep in mind that when you enter a limousine, the experience is not solely focused on reaching your destination, but rather on embracing the entire journey. Whether you are commemorating a significant milestone, participating in a corporate gathering, or simply enjoying a night out, a limousine ride promises an unforgettable experience. Moreover, it is an exceptional method to make a stylish arrival, capturing attention and creating a memorable entrance wherever you may be.
When you're organizing a special event and considering the capacity of a limo, it's important to note that the number of people it can accommodate varies. However, rest assured that regardless of the specific capacity, the experience is always exceptional. Select the limousine that best matches your personal style and accommodates your group size. Prepare yourself for an evening filled with opulence, enjoyment, and unforgettable moments that will be cherished for years to come.
Wishing you a safe journey and hoping you have a great time!