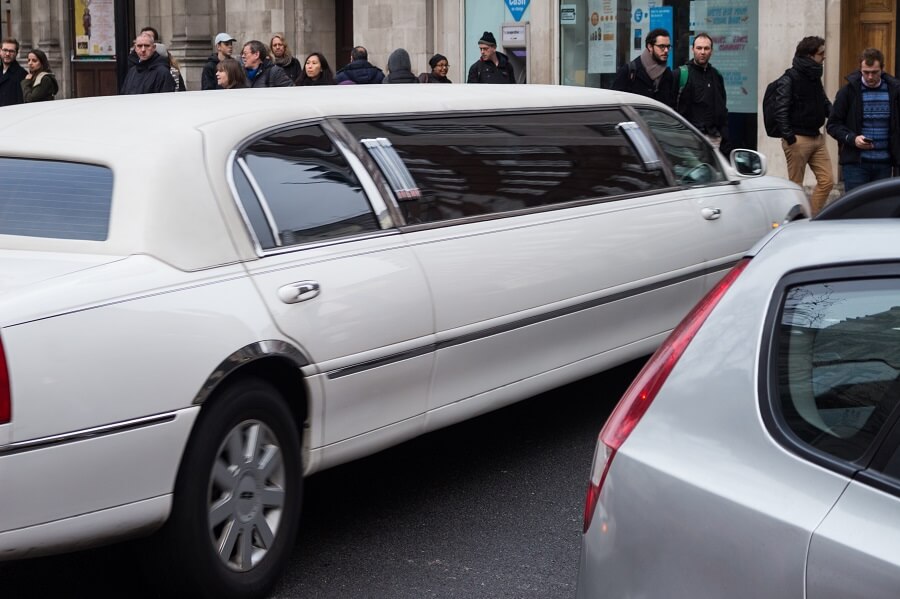 The appeal of wealth, the sophistication of travel, and the adventure of business collide in the thrilling and refined process of opening a limousine service in the heart of New Jersey. Whether it's the bright lights of Atlantic City or the hustle and bustle of Newark, New Jersey has everything a successful limo service need. Here, we'll take a classy trip through the procedures for starting a limo service in the Garden State, paying special attention to detail so that everything about it reeks of wealth and success.
Research and Planning: Paving the Path to Excellence
Research and careful preparation are necessary before releasing your stylish fleet. Find out who you want to serve — businesspeople, newlyweds, or partygoers — and cater to their specific requirements. Investigate the local rivals to find openings in the market and ways to set yourself apart.
Investigate the New Jersey laws that must be followed while starting a limo service. To run your business smoothly and legally, you need have the appropriate permits, licenses, and insurance. Make a detailed business plan including your company's goals, objectives, and tactics. This first step will serve as a map for the rest of your trip and will show prospective backers that you're serious about doing things right.
Fleet Selection: The Epitome of Elegance
Your limousine fleet is the lifeblood of your business. Pick rides that exude class and ease to make a lasting impression on your customers. Your fleet should include everything from luxurious SUVs to flashy stretch limousines so that you can meet the needs of a wide range of customers.
Your cars are more than simply a means of transportation; they're also representations of the value you place on refinement and reliability. To guarantee that every ride emanates sophistication, routine detailing, regular mechanical checks, and cutting-edge technology are essential.
Branding and Marketing: Crafting an Aura of Glamour
The logo and name of your limousine service should reflect the high quality of your vehicles. Create an eye-catching logo, choose a refined color scheme, and launch a website that features prominently both your services and your fleet.
Experiment with narrative in your advertising. Describe some of your most memorable journeys, feature your highly skilled chauffeurs, and stress the professionalism they may expect from you. Take use of social media to give your audience a sneak peek at impending sales, showcase eye-catching imagery, and interact with you in real time.
Service Excellence: The Red Carpet Treatment
Customer service is of utmost importance in the world of high-end transportation. Don't simply teach your chauffeurs how to drive, but how to provide first-rate service as well. Behaving with courtesy, being on time, and paying close attention to detail all bode well for a luxurious trip. Provide champagne on ice and the client's preferred music selection in your cars as a courtesy.
The smooth operation of any service depends on effective communication. Create an easy-to-navigate system enabling riders to schedule their journeys in advance. Investing in a mobile app that updates in real time may streamline the booking process and improve the customer's overall experience.
Networking and Partnerships: Connecting in High Society
Strategic networking is essential for making an impact in the limousine business. Establish working relationships with meeting planners, hotels, and corporations. Showcase your offerings to a larger audience by participating in local business events, expos, and luxury trade exhibits. You may effectively promote your brand at high-end events by establishing yourself as the preferred supplier of luxury transportation.
Sustainability and Innovation: Riding into the Future
Sustainability in limousine operations is the height of chic and environmental responsibility in today's environmentally sensitive world. Investigate the feasibility of adding hybrid or electric cars to your fleet, and make eco-friendly changes wherever possible. This dedication demonstrates not just your capacity to evolve with the times, but also your leadership qualities.
Building a limo service from scratch in New Jersey is an adventure in more ways than one. Everything about your trip, from the planning to the service, should embody the class and refinement that characterize the realm of luxury transportation. As you drive your sleek fleet through the streets of New Jersey, keep in mind that your company's future success will be paved by your devotion to providing outstanding customer service and an enjoyable, high-quality experience. In the world of limos, every trip is a fashion statement, so fasten your seatbelt and get ready to make your mark.